Congratulations on your purchase! You made a smart decision...
Your order is complete and you can close this page right now, but before you go, I want to tell you about...
Upgrade:

Get Your Super-Stealth Tactical Pen, Special Forces TacPen Fighting Guide, and Patch

FREE

Today!
Claim Your Free Patch, Pen, and Training Now!
By clicking the Green Button, you pay only $17 and get full access to Upgraded Shooter and we'll send you your free Super-Stealth Tactical Pen, limited edition patch, and Special Forces TacPen training.  You'll receive access to more than $1,100 of pistol, carbine, empty hands, improvised weapons, and performance neurology training.  At the end of each 30 days, you'll be rebilled $17.  Cancel at any time by emailing [email protected].
Dear fellow shooter,
A few years ago, I was running a $2,000 weekend training at a stress shooting lab with a retired Team 3 SEAL named Larry Yatch.
The class filled up, lives were changed, and those who were wise enough to come got WAY more than their money's worth.
The training was cutting edge...Larry had already done tests to show that it was 166X more effective than the best military training.  (Unbelievable, I know)
We combined Larry's experience and wisdom from being a SEAL and running the stress shooting lab with my expertise with accelerated learning and at-home training and created an at-home version of the $2,000 live training, and I want to give you access to it today.
Get Access To The At-Home Video Version of my
$2,000 Per Person
Weekend Training Experience for 99% off!
Better Speed &
Accuracy Under Stress

In Less Time

And Less Expense
This $2,000 training is just one of the many training courses that you'll get access to when you become a member of Upgraded Shooter.
In Upgraded Shooter, we combine the best of all of my at-home firearms training tools with cutting edge live fire training drills, targets, and systems.
It combines the best of both worlds.
It will increase your combat effectiveness and survivability, regardless of whether you're a warfighter, law enforcement, or a responsibly armed civilian.
 You'll get the drills and tools that you need
to shortcut the learning process.
As part of Upgraded Shooter, you'll get access to cutting edge training--Material that's being used by top military and law enforcement trainers, but hasn't made it into ANY online or DVD training yet...in other words, it's way more effective than anything you've seen before.
What happens a lot of times is that I will take lessons that I've created at the request of high dollar private training clients or agencies I'm consulting and make a version that only Upgraded Shooter members will have access to.
And that's exactly what the Upgraded Shooter Community will help you do
Using cutting edge neurology and accelerated learning...
"Upgraded Shooter Will Help You
Squeeze the most self-defense shooting performance
out of the limited time you've got to train."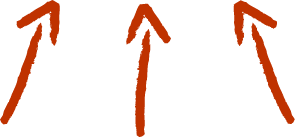 We're able to do that because we use a completely different (and more effective & efficient) approach than the traditional firearms training model.
You see, a lot of things happen in a gunfight before your gun handling skills matter—things that are ignored by most traditional firearms training.
And there are several things you can practice without a gun in your hand that will make you a MUCH better shooter in a life & death situation.
The primary focus of Upgraded Shooter is shooting, but we'll go beyond the gun and cover higher leverage skills, like:
Vision training:  Vision training is one of the easiest and highest leverage things you can do to improve as a shooter, but its also one of the most ignored.
If you have limited time to train, VISION is the one skill that you should work on before all others because of how dramatically it will affect every area of your life.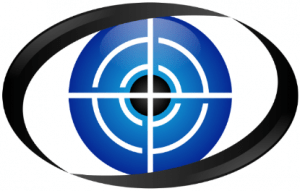 You'll go way beyond which line you can see on a silly chart.  Vision training is one of the key skills that helped Alabama win the 2018 NCAA Football Championship and Yuzuru Hanyu win a gold medal at the 2018 Winter Olympics.
You'll learn how to increase peripheral awareness and observation/situational awareness skills, as well as improve how quickly and clearly you can see your sights.
Functional Fighting Movement  Speed is key in a fight for your life, but
it's a commonly believed myth that you need to MOVE quicker to BE quicker.  << FALSE!
The easiest way to move quicker and shoot quicker is to eliminate wasted movement and move smoother and more efficiently.
You'll learn to move smoother and quicker in dynamic self-defense situations, no matter how many bolts, screws, and plates you have holding yourself together or what your current capabilities are.
Stress modulation training to help you stay calmer and perform at a MUCH higher level in surprise life and death situations, as well as respond more effectively to day-to-day stresses.
Simple tactics & tools to help you fight to your gun.  The reality of a self-defense gun incident is that you'll probably have to fight to your gun.  This isn't a time for traditional self defense techniques like punching that can quickly make your hand incapable of using your firearm, phone, or keys.
In short, what you're looking at is
The Holy Grail
Of Firearms Training
Using traditional training methods, these skills would take a decade or more to master.
But using cutting edge neurology and accelerated learning techniques that very few instructors have been exposed to,
 "You can develop skills that are better than 95% of shooters
in only a few minutes per day, training in your living room."
Don't get me wrong…you and I both know that you're not going to become an elite "operator" in just a few minutes per day.  Rather, we'll focus on the gun handling skills you need to be able to take care of 95% of the situations where you might need a firearm as quickly and inexpensively as possible.
Preparing for that 95% will get you ready for the majority of violent muggings, home invasions, carjackings, active shooters, kidnappings, and just being in the wrong place at the wrong time when an evil person doesn't see you as a human…but only as an obstacle between them and what they want.
If you want to train for that last 5%, the principles and methods remain the same, but it will take more than a few minutes per day.
So, with that in mind, do you want me to tell you how you can join the Upgraded Shooter Community?
Of course you do :)
Here's the scoop:
As part of the Upgraded Shooter community, you'll receive:
Access to more than $1,100 of my best video training, available 24 hours a day, 7 days a week
Access to cutting edge targets, training tools, and drills to help you improve as a shoter as quickly and efficiently as is humanly possible. Some of these tools, that I've been using for years, are just now making their way into widespread use by elite tactical units.
Immediate on-demand access to firearms training lessons from our top selling paid training courses. That includes tactical vision training, firearms training, survival skills, and our soon-to-be-released courses on fight-to-your-gun training, stress modulation, and tactical movement. (Available content rotates every 2 weeks to keep things fresh) Value: $419
On-demand access to firearms training lessons from other top training courses (this isn't free content…these courses cost $100, $150, $200, or more) that includes a constantly changing mix of pistol training, situational awareness, carbine training, defensive flashlight, home defense, empty hands combatives, and more. (Content changes each month)
A $100 discount on private video coaching packages.
Discounts on live training events
Big discounts on gear from industry partners that could easily pay for your membership!
And more that I can't reveal just yet…
When you add it up, it's more than $1,100 in value
So, how much is it for all of this value?  For the $1,100 of training courses, the patch, the Super Stealth TacPen, and everything else???
The good news is that you can get access to everything and get the patch and Super Stealth TacPen as my free gift when you give Upgraded Shooter a risk-free test drive for the next 30 days for only $17.
You're under no obligation to continue after the 30 days.
If you want to continue, you don't need to do anything.  But if you decide that unlimited 24/7 access to the best cutting edge shooting, self-defense, and situational awareness training available for $27 per month isn't your thing, just email us at Supp[email protected] and let us know you want to cancel.
The patch and Super Stealth Tactical pen are yours to keep regardless as a thank you for giving Upgraded Shooter a fair shake.
I understand that when I click the button above I'll get access to more than $1,100 of training value for my $17 per month membership in Upgraded Shooter and that I can cancel at any time.

There's absolutely nothing to lose and everything to gain by taking advantage of this offer.  If you're not happy for any reason, just let us know and we'll make it right.
I'm going to say "no thank you" to Upgraded Shooter for today.  Just get me over to the download area.  I understand that the Upgraded Shooter Community will fill up and may not be available if I don't take advantage of it today and I'll have to pay full retail for everything that's included.
There's absolutely nothing to lose and everything to gain by taking advantage of this offer.
-Ox
P.S.  Remember, when the slots are full at this price, we'll be raising the price and you won't be able to get the pricing on this page anymore.  So if you're interested, you need to take action right now by clicking the Button Below.
Copyright DryFireTrainingCards.com LLC 2023   All Rights Reserved