See How the RIGHT GRIP can
cut your draw time in half

and your followup time by 75%
3 simple steps PROVEN to increase Speed AND Accuracy by over 300%!
- Learn how to grip your gun so that the sights AUTOMATICALLY come into alignment—without conscious thought—every time you draw.
- Put fast AND accurate followup shots on target time after time.
- Discover how the proper grip will help you get your shots on target in EXTREME STRESS SITUATIONS when you don't have the time or resources to miss.
- And MUCH much more!
(enter your email address below and click the "Get Instant Access" button and I will send you the drill)
Yes! I Want To Cut My Draw Time In Half & Cut My Followup Time By 75%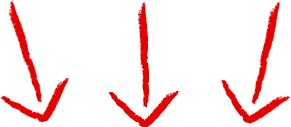 (enter your email address below and click the "Get Instant Access" button and I will send you the drill)
Yes! I Want To Cut My Draw Time In Half & Cut My Followup Time By 75%
Discover How The RIGHT GRIP can cut your draw time in half and your followup speed by 75%
(Put Rounds On Target FASTER & MORE ACCURATELY Than Ever Before)
(enter your email address below and click the "Get Instant Access" button and I will send you the drill)
Yes! I Want To Cut My Draw Time In Half & Cut My Followup Time By 75%