Is it possible to shoot 2x faster and 2x tighter groups in only 21 days using these techniques that cost less than a single trip to the range?
Yes... But more than that, here's what our training will do for you:
- Learn how to grip your gun so that the sights AUTOMATICALLY come into alignment—without conscious thought—every time you draw.
- Put fast AND accurate followup shots on target time after time.
- Discover how the proper grip will help you get your shots on target in EXTREME STRESS SITUATIONS when you don't have the time or resources to miss.
- And MUCH much more!
(enter your email address below and click the "Get Instant Access" button and I will send you the drill)
Yes! I Want To Shoot 2x Faster And 2x Tighter Groups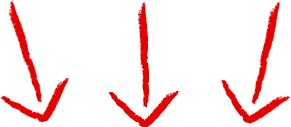 (enter your email address below and click the "Get Instant Access" button and I will send you the drill)
Yes! I Want To Shoot 2x Faster And 2x Tighter Groups
Shoot 2x faster and 2x tighter groups
in only 21 days using these techniques
(Put Rounds On Target FASTER & MORE ACCURATELY Than Ever Before)
(enter your email address below and click the "Get Instant Access" button and I will send you the drill)
Yes! I Want To Shoot 2x Faster And 2x Tighter Groups