Is it possible to shoot 2x faster and 2x tighter groups in only 21 days using these techniques that cost less than a single trip to the range?
Yes... But more than that, here's what our training will do for you:
You'll learn how to grip your gun so that the sights AUTOMATICALLY come into alignment—without conscious thought—every time you draw.
Not only that, but with the right grip, your sights will automatically come back into perfect alignment after each shot so you can shoot faster, more accurate followup shots.
You'll learn vision drills and tricks that will allow you aim faster and easier, even if you wear glasses, are cross-eye dominant or have trouble seeing your front sight clearly.
You'll learn a single technique that will allow you to confidently hit targets from 10 feet to 100 yards (or more) with your carry pistol.
You'll learn how to train SMARTER so that you can improve 10x as much using 1/10th the time and money as shooters who only do "traditional" training.
You'll learn specific ways to practice so that your skill level won't fall off a cliff under high stress.
And MUCH more…
"If you're looking for a great set of dry fire drills, pick these up and start training!"
- Chris "Snowman" Sajnog, Former Lead Instructor at the US Navy SEAL Sniper School
My program has been developed with the help of several military, law enforcement, and OGA tactical shooters like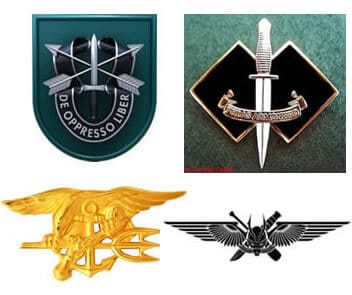 Randy Watt, the former commander of the 19th Special Forces Group, Retired Team 3 SEAL, Larry Yatch, Former Force Recon Marine, Chris Graham, members of the Australian SAS, and other operators, high speed trainers, and competitive shooters.
If you are involved in the world of elite shooting and performance, there's a really good chance you've already seen or heard about my training in one or more of these places:
I asked if it was possible to shoot 2x faster and 2x tighter groups in as little as 21 days. The answer to that question is yes.
It all starts with the PROPER GRIP. Griping your pistol the correct way will allow is the foundation of fast and accurate shooting.
I'm going to tell you how you can get your hands on the grip information I promised (in just a few seconds without having to buy anything, but first, I want to ask you a couple of questions… I could just tell you what I think you want to know, but I've found that I can help people more if I know a little about them before I start throwing out blanket solutions.
To start with, men and women tend to have different issues with shooting…
Are you a man or are you a woman?